Technology and User Experience: High Power Innovation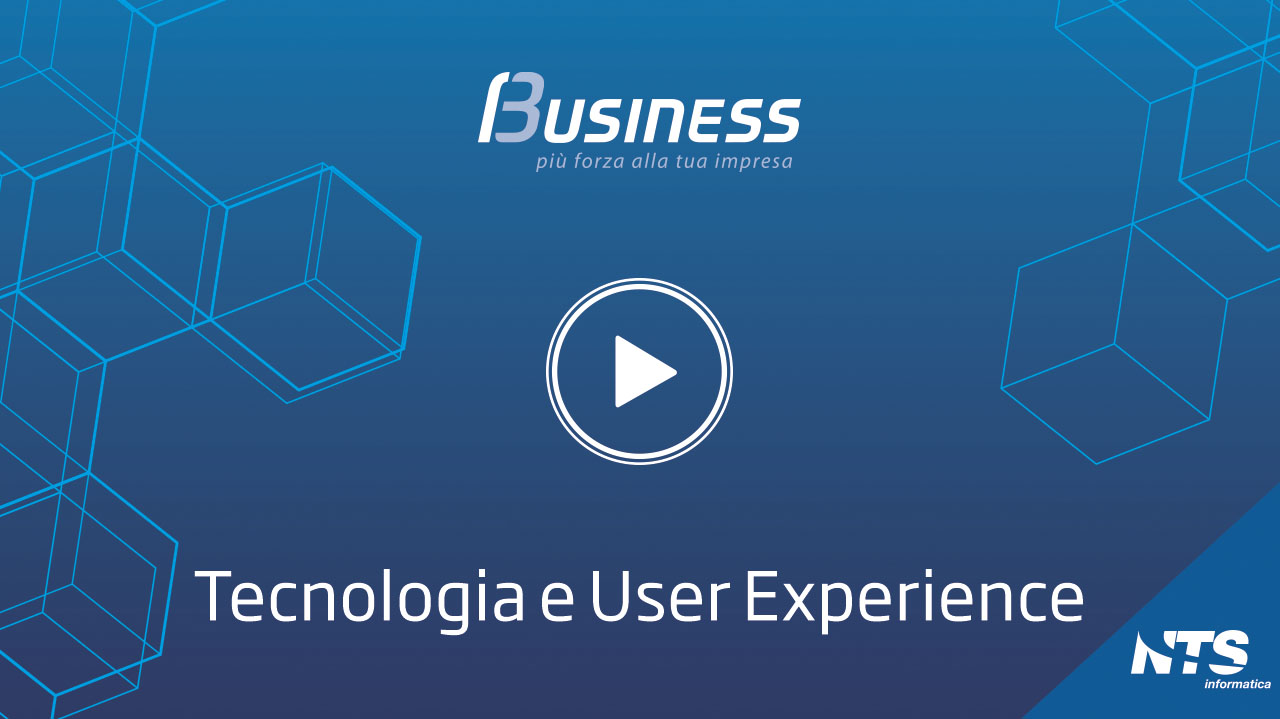 In a rapidly changing world, constantly connected and open to data and information flows, NTS Informatica has always followed an evolving path, constantly updating products and solutions to provide its customers with innovative management software.
NTS Informatica, the first Software House to adopt Microsoft .NET technology in Italy, makes a further step forward with its new ERP software, Business Cube.
Business Cube combines state-of-the-art management features with a new and advanced server-based architecture that can be used in any work environment: in office or in mobility. Smart Business Framework is a proprietary technology that enables access to all ERP management features through Client, Browser, or APP for the most popular mobile and desktop platforms.
Business Cube provides a new social collaboration solution. The users have a new Facebook-styled Desktop with collaboration and advanced "social oriented" features: hence the new acronym "Social ERP" for Business Net.
With Business For People each Business user can create "relationship lists" involving people of the company organization, Customers and Suppliers. It is possible to share "Posts" or to generate New Posts during the documents sending from the management software obtaining while publication of the attachments. The Posts can therefore contain links to files, to software objects, pictures, documents. The Business Desktop For People presents an innovative "global" research feature able to view Programs, inventory Items, Customers and Suppliers.
The Business For People menu can be customized sorting by drag&drop the most frequent used icons/programs. There is also the agenda with personal appointments. The company has a desktop section to advertise its products.
All the programs are designed with functional and aesthetic precision to ensure maximum productivity and intuition. The interface is designed with responsive and adaptive logic. All the major programs combine graphical components called Business Wings, which provide the user with additional information related to the operations they are doing. Document navigation, social-style collaboration, alerting systems, and many other innovations, enrich the user interaction with ERP software.